Welcome to Alvechurch Marina
Whether you are visiting us to start your holiday or require marina services our helpful and professional team look forward to meeting you.
Skilled & professional
With our knowledge and expertise, you can be sure that whatever you're visiting us for, will be conducted in a professional and friendly manner.

We do day hire!
Fancy a boat for the day from £99? Click the button below to check availability and book. 
Away day holds up to 10 people, is fully heated, has a cooking stove, hot and cold water and a toilet. 
Our latest diesel price
Call us for the latest price
0121 445 1133
Are you a self managed syndicate?

 We can help.
We are on hand, 7 days a week to offer our expert advice and marina services.
Alvechurch Marina Services Map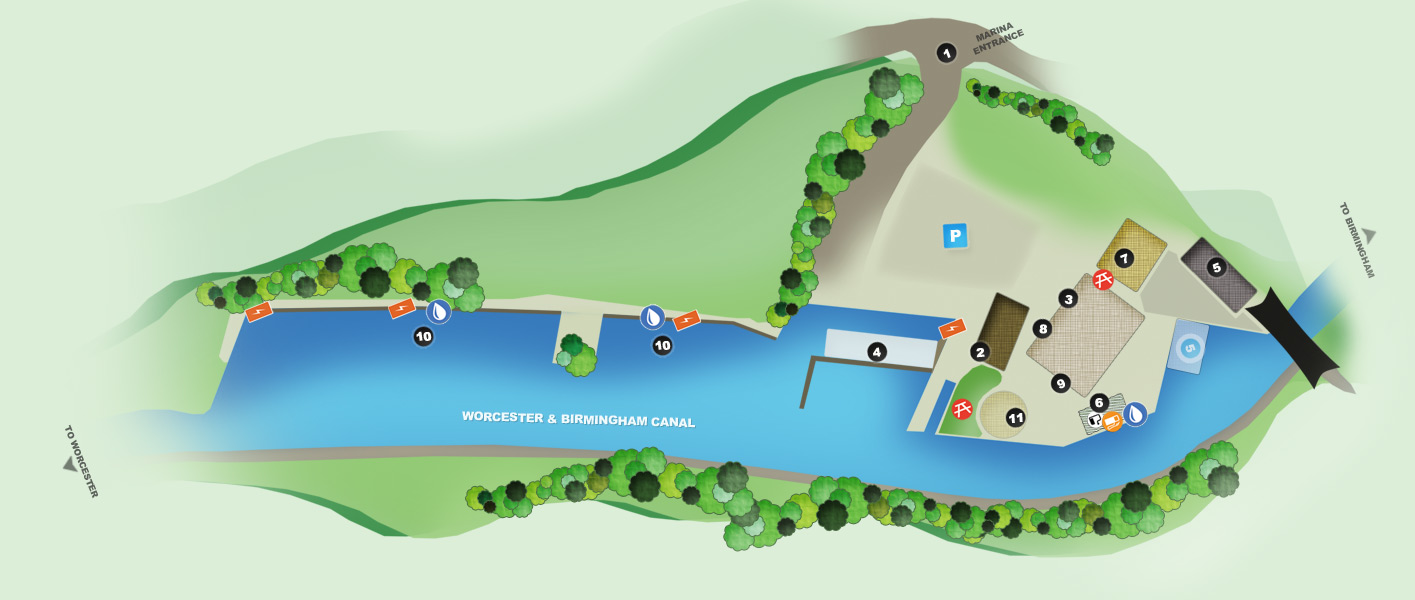 1 – Marina Entrance, 2 – Office, 3 – Toilets/Showers, 4 – Paint Tent, 5 – Boat Building, 6 – Pumpout / Diesel, 7 – Weighbridge Pub, 8 – Meeting Room, 9 – Stores, 10 – Moorings, 11 – Crane
We do it all. 
Get a quote
We offer full marina services here at Alvechurch, so if you need anything at all done to your boat, whether it be a galley refit, blacking, or to have a new gas cooker fitted, get a quote from us.